13.12.2022 Новинки
The manipulator which was produced and supplied for one of the largest nuclear power plants in the world is already being tested on-site
The entire delivery process, from design, construction and production, as well as personnel training and commissioning is carried out by the Division for Diagnostics of Nuclear Power Plants of VUJE under the management of its Director and Member of the Board of Directors, Adrian Kovalyk.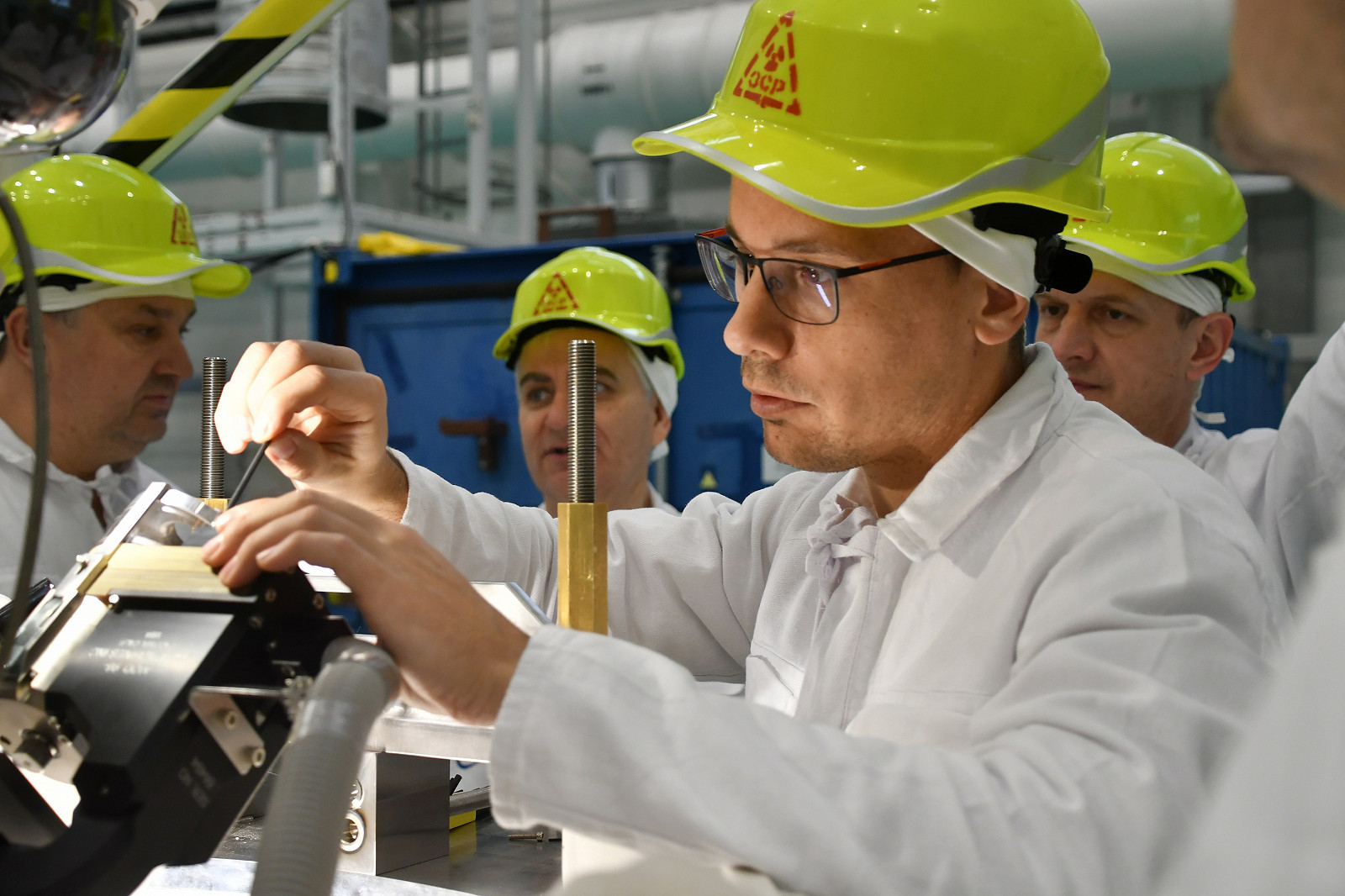 The manipulator is designed for plugging of the leaking heat exchanging tubes in WWER steam generators. Whole process is remotely controlled by operators from special control container. The equipment was tested in a new Technical Centre for Non-destructive Inspections in Rivne NPP.
"I am grateful to the colleagues from Rivne nuclear power plant for opportunity to test the system at their site, it is a significant help for whole project" praised the occasion Adrian Kovalyk, Member of Board of Directors and Director of Division for Diagnostics of the Nuclear Power Plants in VUJE. Realizing the achievements so far, he is looking forward for further cooperation with the Ukrainian partner NAEK Energoatom.
The testing itself was preceded by special theoretical and practical training for the operation and maintenance of the system technology in Slovakia earlier this year.
Alexander Solovyov, a Ukrainian partner`s representative, commented during the process of testing that as soon as the tests are accomplished, the device will be ready for deployment in any nuclear power plant in Ukraine.
Apart from the manipulator for Ukraine, the company VUJE has developed and supplied a similar type of manipulator to the nuclear power plants in Hungary, the Czech Republic, and in Slovakia as well.