31.08.2022 Новинки
We handled a significant part of D4.2 confidently, Matej Zachar says. VUJE in consortium with Westinghouse has finished fragmentation of 12 steam generators of V1 NPP
Matej Zachar, manager for contaminated components decommissioning in V1 Jaslovské Bohunice, is proud of his team. The exceptional project of decommissioning the Soviet-type VVER-440 reactors and the dismantling of all the main components was historically carried out directly in the nuclear power plant.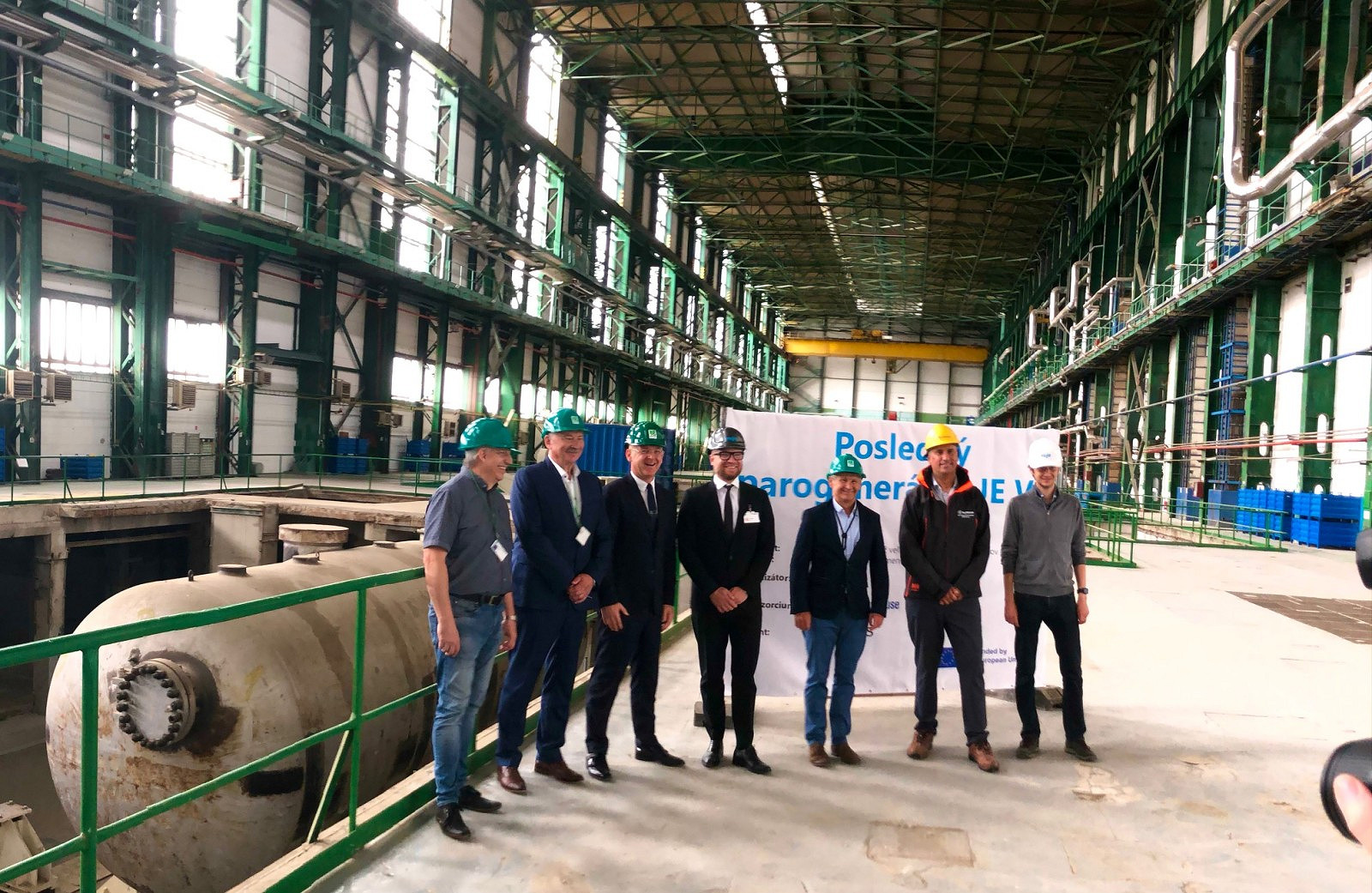 The PG fragmentation itself started in december 2019 and the last one of the 12 steam generators was fragmented before the deadline set in the current project schedule.
"New experience has shown us that our team can implement and bring to a successful end even large projects. Moreover, with people who had not participated in suchlike projects before, including me," Matej Zachar from VUJE, a. s. reports. "People on a high professional and human level met on the project, it would not have been possible without them," he also points to key partners Technical University in Košice and Westinghouse Electric Company.
A team of 20 to 30 people worked on the cutting process itself.
One steam generator weighs approximately 155 tons, of which the shell and the supporting construction weighs roughly 105 tons, heat exchanging tubes are almost 30 tons, and the collectors weigh 20 tons.
"We are able to release more than two-thirds of the steam generator into the environment for secondary processing, which is a very important factor," Matej Korec, CEO and a Board of Directors member in VUJE, a. s. reminds.
Donor of the decommissioning project for the client JAVYS, a. s. is the European Bank for Reconstruction and Development.